Our Team
John Coplin, DVM has always been passionate about veterinary medicine on both the medical and management sides. John believes in being a "hands on" person within his two hospitals, as well as coaching others to take their DVM business to the next level.
His mantra: to succeed you need to surround yourself with highly motivated, practical, hardworking and passionate people. He has done just that by hiring other doctors and numerous employees to work alongside him.
John owns three thriving animal hospitals. He knows what it takes to rescue a struggling veterinary business and create a profitable one that will show growth each year.
Keeping connected to the veterinary industry is a priority to John. His involvement with many national and local veterinary organizations shows that. So much so that he was appointed President of the Idaho Board of Veterinary Medicine in 2013.
John joined the team at Solutions by DVMCPA to help other doctors create prosperous practices that will afford them the knowledge and know how to meet both their personal and professional goals.
---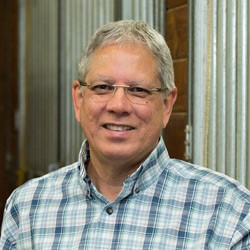 Jimmy Bell, CPA is anything but a typical bean counter. He is the founder of a CPA firm focused on serving veterinarians. "Bringing expertise and innovation since 1978, we strive to make a positive difference in our world by helping veterinarians achieve their wildest, but admirable dreams and aspirations. There's more to business than bookkeeping and tax returns!"
Jimmy is committed to speaking your language and dives deep into veterinary medicine, including by attending veterinary conferences. Over his 40-year career, he established an expertise in real-time technology solutions to help clients simplify operations, improve profitability, and liberate them from their day-to-day burdens. He has a passion for working with veterinarians and sits on the Finance, Investment, & Audit Committee of the ACVIM. Jimmy is also a sitting board member and the treasurer of the Idaho State Board of Accountancy.